Does the Music Industry Breed Mental Health Issues?
As long as there has been music, there have been troubled rockstars, with a spate of high profile suicides bringing the topic back into the limelight of late. If this is an epidemic, what are the contributing factors? Headliner interviews Help Musicians' head of health and welfare, Joe Hastings, who explores the reasons why performers, audio production professionals, musicians, and live crew staff are struggling with mental health issues, and what help is available.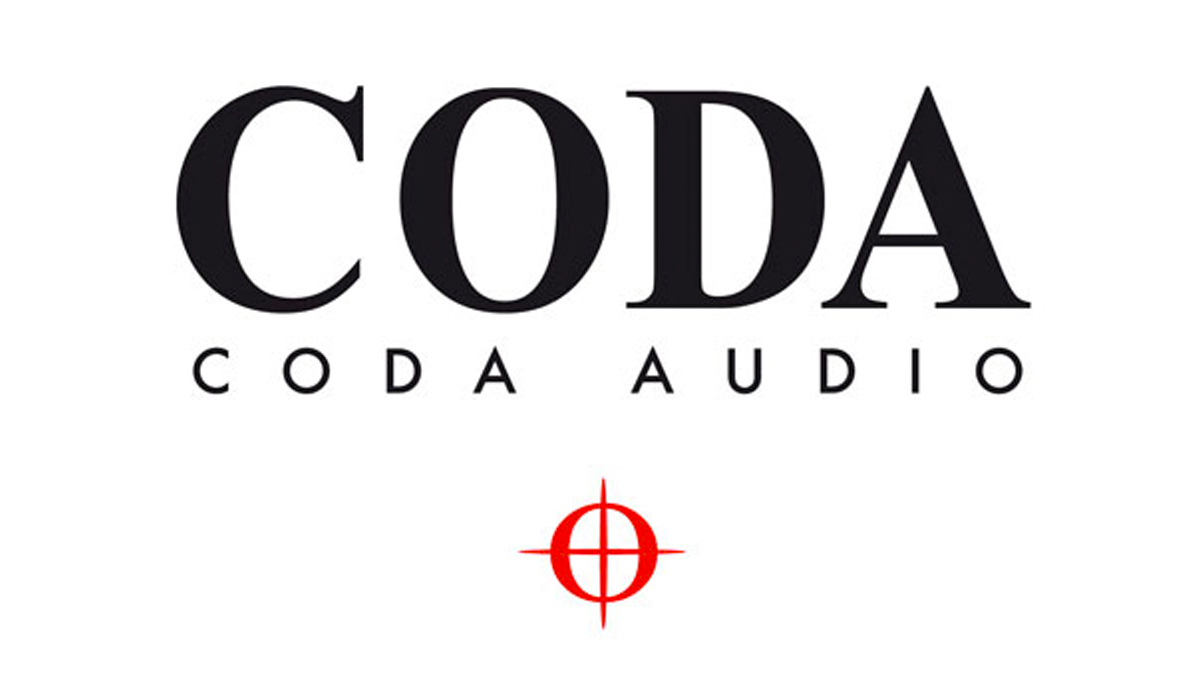 Discussing mental health is never an easy topic for anyone, although attitudes to being more open about it are starting to change. Bringing issues such as depression, anxiety, suicide, and addiction to the forefront are people in the public eye such as actors and singers, whose struggles are slapped on the front of tabloid papers and held up for us all to see. But in doing so, the public begins to see that those in the limelight struggle just as much as 'real people,' for they are just that – only that 95% of the world could pick them out of a lineup.

Artists taking strides to break the taboo surrounding mental health of late include Sia, Christina Aguilera, Janet Jackson, and Lady Gaga speaking about their struggles with depression, while Adele, former One Direction member, Zayn Malik, and Selena Gomez have been open about experiencing anxiety attacks. Others, such as Britney Spears, Kanye West, and Demi Lovato have experienced very public falls from grace, while Kid Cudi admitted he experiences suicidal urges, adding there was a certain shame that goes with it.
Tragically, far too many musical talents have been lost to suicide, including Kurt Cobain, Linkin Park's Chester Bennington, Soundgarden frontman, Chris Cornell, Swedish DJ, Avicii, Joy Division's Ian Curtis, The Prodigy's Keith Flint, Donny Hathaway - the list goes on. It's hard to escape the fact that these are all men.
In its most recent study, the World Health Organization (WHO), announced there were an estimated 793,000 suicide deaths worldwide, and that most were men. In the UK, suicide is still the single biggest killer of men under the age of 45, with similar statistics found in the USA, Australia, Russia, and Argentina.
"Everybody knows someone who has committed suicide, and most people that commit suicide are men under 50," says poet-turned-rapper, Sami Switch. "There are definitely social groups of boys or men that I have met, that even the smallest show of emotional weakness gets a tirade of banter. I rate anyone that does open up and speak about [mental health] because it's very important. And it's not just singers; some people that you don't even see in the limelight – the people in the background – they're the ones who will suffer."

In 2016, Help Musicians experienced a 22% increase in requests for help from artists across the UK, resulting in Music Minds Matter, launching the first phase of 'Can Music Make You Sick?' later that year – a UK-based study by researchers Sally Anne Gross and Dr George Musgrave of the University of Westminster, which received over 2,200 self-selected responses, providing vital insights into the scale of the problem.
And it wasn't just singers and those in the limelight that were struggling – the responses were collected from musicians, audio production professionals, live crew, music management and DJs.
"We've noticed a shift in musicians' interest in their own mental health developing in recent years," Hastings tells Headliner. "Of course, lifestyles play a huge part in how balanced and stable people feel."
Help Musicians has seen the beginnings of a shift in culture here: from alcohol-free gigs to Music Support's Safe Tents initiative at festivals, the organisation is seeing much more active engagement from musicians around finding balance within lifestyles to support wellbeing.
An important element of the Help Musicians Do it Differently Fund is its focus on helping music creators to think differently about how they go on tour. As well as a grant to support creative development, the fund provides business development, wellbeing support and toolkits, offering advice on how those working in the industry can manage a healthy touring lifestyle.
"It's more common now for musicians to make much more informed choices in managing their professional development and personal lives, to attain more sustainable and healthy careers," he adds. "We hope that the breadth and scale of Help Musicians' work in the music community will encourage people to challenge stereotypes by creating a new healthy approach to working in the industry."

Mental health is one of the most important issues the music industry is facing right now. It is a complex matter, often co-existing alongside other factors related to welfare, relationships, physical health, employment and financial strain. It's one of the many challenges that those working in the industry can face in managing their careers.
Since 1921, Help Musicians UK (HMUK) has provided help, support and opportunities to empower musicians at all stages of their lives, aiming to create a sustainable future for all musicians and the industry. The charity works in partnership to transform the music industry through advocacy, campaigning, programmes and targeted investment for all those within it.
"We've noticed a shift in musicians' interest in their own mental health developing in recent years..."
The 'Can Music Make You Sick?' initiative revealed that those working in music may be up to three times more likely to experience depression when compared to the general public. A musician's career often involves dizzying highs and crushing lows, and learning how to navigate them is an art in itself.
By creating a safe space where people working within the music industry can speak openly about their mental health concerns, the organisation seeks to chip away at the stigma so that those working in the industry don't have to suffer in silence.
The report found that although there were a large number of respondents from London (39.5%), there were submissions from across the UK, demonstrating that this is a nationwide issue. Notably, 71.1% of all respondents believed they had suffered from panic attacks and/or high levels of anxiety, while 68.5% reported they had suffered from depression.
As a result, in December 2017, Help Musicians launched Music Minds Matter, a dedicated, around the clock support line and service for anyone working in the music industry.
Music Minds Matter offers emotional support, advice and information, as well as signposting to other specialist services. There is also access to additional support such as counselling, cognitive behavioural therapy and advice on benefits, debt and legal matters.
"Anyone who calls Music Minds Matter can speak to trained support staff at any time, day or night," stresses Hastings. "It's free, confidential and available across the UK. Since its launch, the service has made a difference to hundreds of lives."
The second indication of these early, preliminary findings suggest that while artists find solace in the production of music, working in the music industry actually contributes towards mental illness.
Respondents attributed this to poor working conditions, including the difficulty of sustaining a living, anti-social working hours, exhaustion and the inability to plan their time or future. Other key factors were a lack of recognition for one's work, the welding of music and identity into one's own idea of selfhood, the physical impacts of a career in music and live events (such as musculoskeletal disorders), and issues related to the problems of being a woman in the industry – from balancing work and family commitments, to sexist attitudes and sexual harassment.
"Among the enquiries we receive from Music Minds Matter, the majority are from men aged 31-49, and contacts have been across a mixture of occupations and genres of music," elaborates Hastings. "Most people contacting the service wanted to find out more about what it offers, were experiencing financial difficulties or wanted to talk to someone about how they were feeling. Other issues included relationship or family difficulties, bereavement, the pressure of working in the music industry, concern about the impact of touring on well-being, relationships etc."
The majority of respondents felt that available help was lacking, and that the help which isavailable, be it NHS, private or charitable, is not always easy to learn about or access.
There is also a feeling that when help is provided, there is an over-reliance on unwanted and expensive pharmaceutical solutions such antidepressants, and that non-pharmacological help – when it is provided outside of the NHS system – can be very expensive.
What do those that contact the organisation mostly seek help for?
"Sitting behind this were several underlying mental health and emotional challenges: most people mentioned anxiety and/or depression, although not everyone will have had a clinical diagnosis," answers Hastings. "Other difficulties included past trauma, lack of self-confidence or self-esteem, suicidal thoughts or feelings, self-harm, loneliness, and isolation."
What is it about people working within the music industry that seems to go hand in hand with mental health issues?
"People say that being creative is linked to people being extremely emotional," offers Switch. "Being an artist, the majority of musicians will have a struggle coming up in the industry because it's the toughest industry. It's a competition – everybody wants to be a superstar when they're younger. It's such a tough battle and the industry is so cold. Those struggles, whether it's with finance, doubt, or regret over not choosing another life choice... Some people don't make it and they haven't had anything on their C.V for five years – all of those things can build up. And with stress, you lose sleep and that can build towards poor mental health. That's when people turn to alcohol and drugs.
"Most people mentioned anxiety and/or depression, although not everyone will have had a clinical diagnosis..."
Echoing this sentiment is VC Pines frontman, Jack Mercer, who has chromesthesia (numbers, letters, sounds and chords are associated with specific colours for him). Diagnosed with temporal lobe epilepsy aged 17 that is triggered by stress and tiredness, Mercer also used to frequently experience panic attacks before going on stage, but found that talking about it made him feel less alone.
"I think the fact that people are talking about different states of mental health is something that is really positive," Mercer says, as part of Headliner's Podcast on mental health in the music industry. "It's removing the stigma against a lot of different conditions, and it's also raising awareness on how these conditions all differ.
"I get really nervous before every gig," he adds, remembering a time when suffering from severe jet lag. "I was having panic attacks a lot before I really knew what they were. I thought I was really really ill because the world kept shaking. I would lose the strength in my legs and I couldn't breathe."
Unaware of what help is available for people working in the music industry, Mercer found that the Headspace app helped him take the time to work on his mental health.

Spreading awareness that there is help out there has been key for Music Minds Matter:
"We recently worked closely with the Association For Electronic Music (AFEM) and the Music Managers Forum (MMF) on The Electronic Music Industry Guide to Mental Health and have supported radio presenter Phil Taggart's book, The Slacker Guide to Music, which covers every topic a fledgling artist needs – including wellbeing and mental health," nods Hastings. "We continue to share knowledge at industry events such AIM Connected, The Great Escape, Brighton Music Conference, AVA, the International Music Summit Ibiza and beyond. Further to that, we work with press outlets such as 6 Music, MTV, Classical Music Magazine, and many more."
Hastings encourages people to support the organisation by spreading the word about what they do with anyone they know who works in the music industry.
"We believe that by sharing our resources, knowledge and insights with as wide an audience as possible, we can help influence and improve working conditions for musicians and ultimately affect positive change for musicians' wellbeing."