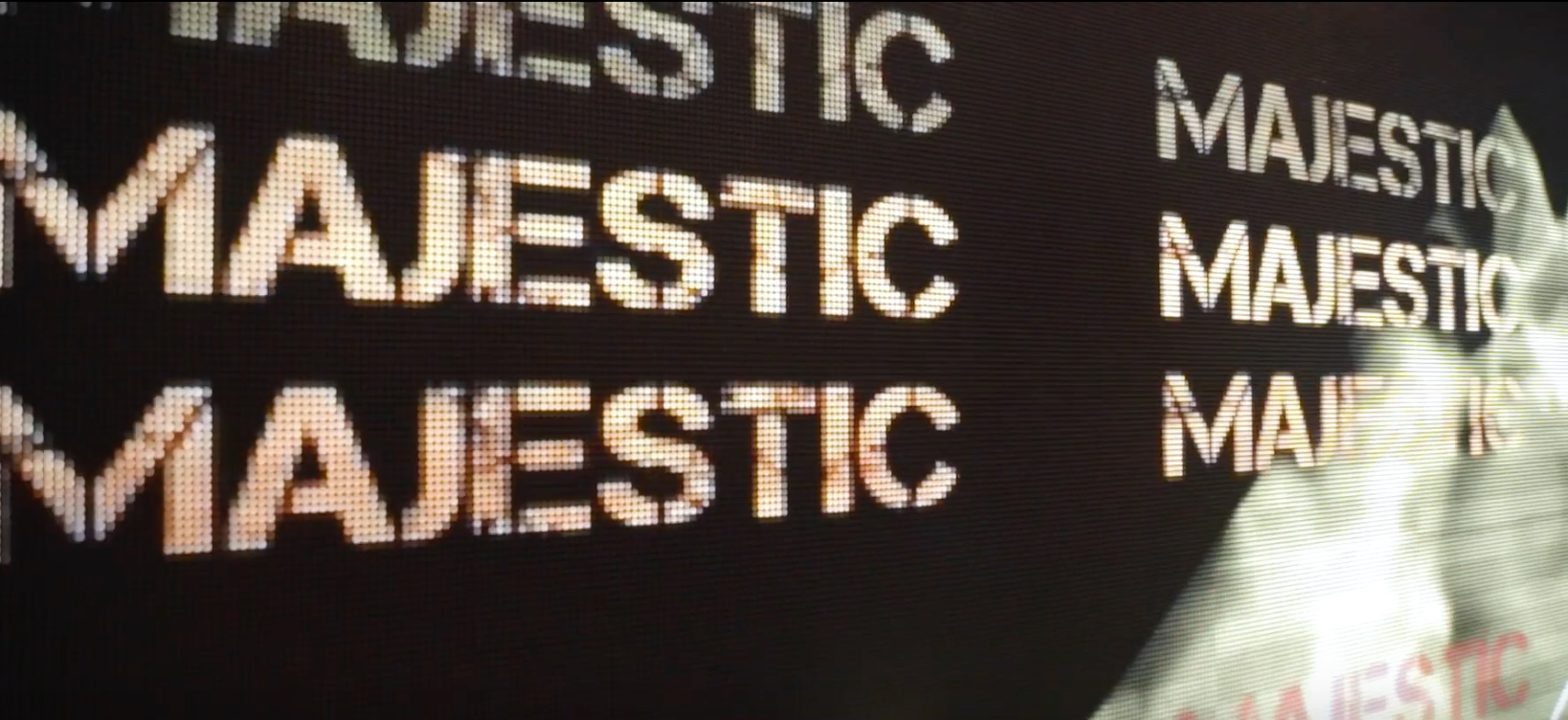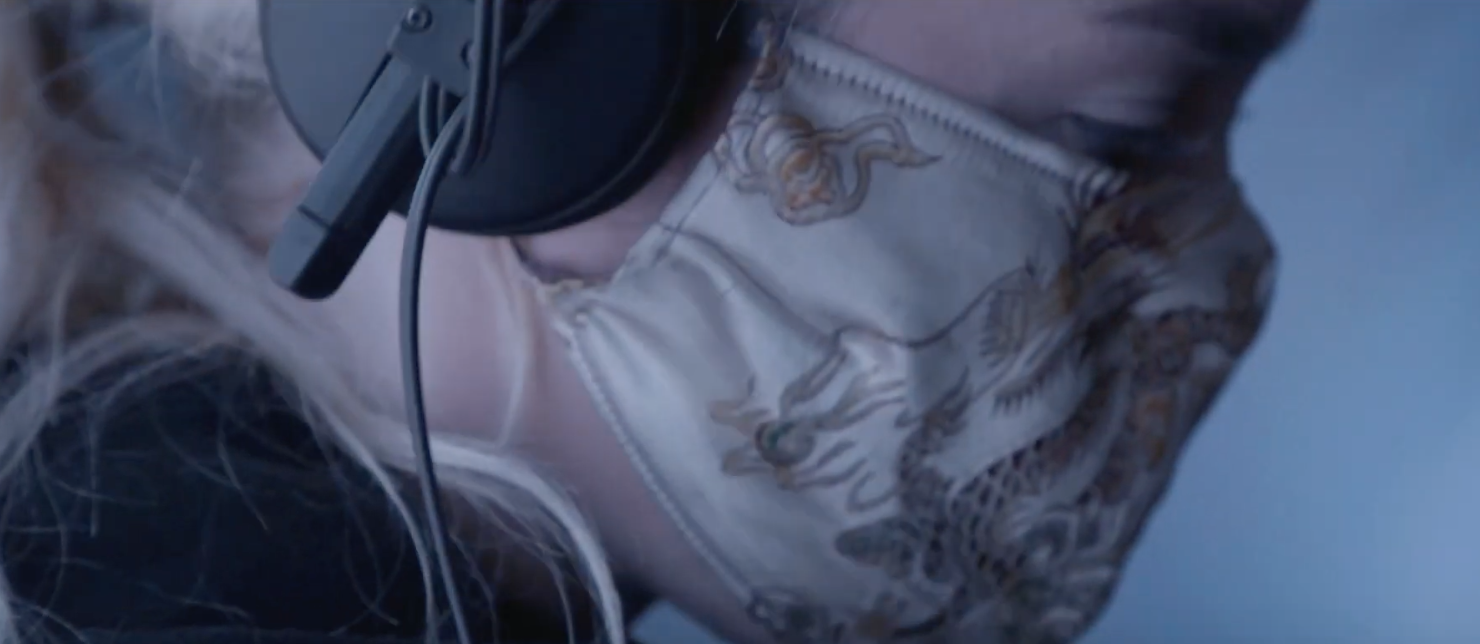 Majestic & LUCY
As the supreme hustle and bustle of London's creative capital, Shoreditch, hurries along in the form of racing traffic, bikes and commuters rushing along the pavement, the famous Bethnal Green road offers some high-BPM respite: this is an evening of beats, experimentation, and networking with Novation and Headliner, plus two big sets from Majestic and L U C Y.
It's the first of Novation's 'Lates' at their beautiful pop-up shop, in residence between October and December. Before it all kicks off, there's time to check out the fully interactive music production stations, with all the latest Novation gear, including the new Launchpad X and Launchpad Mini MK3. Novation staff and product specialists are floating around to offer their wisdom on how to go from novice to beat-dropper.
And while upcoming events include masterclasses with this supreme music technology, tonight is all about watching two masters at work. Fittingly, legend in the game, Majestic, sits in front of a Novation keyboard and Ableton Live and immediately creates a fantastic beat - within two minutes of entering the shop (a beat I would have been proud of, had I spent three hours crafting it). 
"Do you know what; if I had my actual tools, it would have been better than that," Majestic says, genuinely seeming to think that the chart-worthy beat he just composed is merely throwaway. Real name Kevin Charles, the North Londoner began DJing around the capital at just 15 years of age, before entering the world of pirate radio. His championing of garage music saw him snapped up by promoters and sent on tours worldwide.

"Novation is a great future-thinking company, helping DJs to create..."
"You know when you just find random samples?", Majestic says, still trying to downplay that moment of pure creativity. "But yeah, the shop's sick! I'll have to come back, it's pure vibes. You get inspired when you see a lot of equipment - it's a producer's dream, geeking out. Novation is a great future-thinking company, helping DJs to be more creative. Especially in this day and age, where anyone can get every tune, ever! As a DJ, how do you stand out? Do something a bit different! 
"Things like a crowd being able to see you do your chops live - especially with my remixes - that's something that's a bit of a speciality of mine. I was always inspired by people like MK as a kid. He'd bloody remix Celine Dion and make it cool! Chopping vocals has always been something I've loved doing, and I've loved doing it in Ableton, so stuff like this - working with Novation kit - is always going to make that much easier." 
"With the freedom of these track-pads, it's completely different," Majestic continues. "It takes you away from completely relying on a computer. This shop just goes to show how big this sort of thing is getting. It's great for producers and DJs who want to advance their set. I think sometimes what we do goes over the general public's heads, unless you're like 'look what I'm doing!', with tonight being so visual."
Majestic, as he is known to do, recently landed a huge remix for Diplo, Charli XCX and Herve Pagez's Spicy.
"With it being a Spice Girls vocal, I was a bit unsure at first," he says, with a laugh. "But it was an awesome track, and going back to the chopped up vocals, it had a wicked little lead melody on the chop. Other than that, I also did a bootleg of AJ Tracey's Ladbroke Grove, which has been really popular. It's been hard to find the time because I've been on the road all the time, but with products like these Novation ones that are so easy to carry around, you can cut bootlegs on a plane - like I did with this one. And then suddenly Sam Divine is playing it to 5,000 people in Ibiza. It's mad."
And just as he didn't wait around before trying out some of the uber-cool Novation units on display, he immediately goes over to the front-and-centre decks as our chat concludes and performs his set of trademark house, garage, and of course, chopped up vocals galore.
While Majestic is a towering figure who dwarfs virtually everyone in the room, L U C Y, by contrast, is a young lady who may be smaller in stature, but nonetheless serves up beats that are just as mighty, and quite some way darker than Majestic's. We grabbed five minutes with the Bristol-born producer/DJ, whose Glastonbury and Boiler Room sets have built up a huge hype around her grime, dub and bassline influenced tunes.
"I've been moving more into live performances from DJing," L U C Y says. "So I thought tonight would be a great shout. I love this shop - I love that some of these controllers are small enough to take on the plane. I've been travelling a lot more, so it's good to have something more compact for flights. I'm also moving more into Ableton because of the live performance aspect. I've always used Logic and I'm gonna have to leave it behind!"
Doing a set for Boiler Room is often a huge moment for DJs, and L U C Y recently did her second, which goes to show just how far she's come with her music. This year also saw the release of the deep, dark S1N, her latest EP.
L U C Y feared the record "might just disappear into the abyss, but it got a lot more traction than I thought it would! In terms of finding the sound, I come from quite a heavy grime, hip hop, jungle and drum and bass background, just the heavier sound of bass; so it was a case of getting all those elements in. S1N feels like a nice in-between step."
It's fitting that the lighting is lowered as L U C Y dons her trademark surgical mask and tears through her allotted time with syncopated rhythms and juddering basslines. It's great to see a dance floor open up at this event, as limbs start swinging to these apocalyptic sounds. The Novation pop-up is in Shoreditch until December 22nd — make sure you get down to East London before the opportunity passes by.